Red Hat Online Live Classes by Experts
Online Red Hat Training in Tauranga
;
Our Training Process

Red Hat
- Syllabus, Fees & Duration
MODULE 1
Basic system configuration
Getting started
The basic configuration of the environment
Configuring and inspecting network access
The basics of registering the system and managing subscription
Installing software
Making system services start at boot time enhancing system security with a firewall, SELinux, and SSH loggings
The basics of managing the user account
Dumpling the crashed kernel using the KDUMP mechanism
Performing system reuse and creating g backup with rear
Using the log files to troubleshoot problems
Accessing red hat support
MODULE 2
System locale and keyboard configuration
Setting the system locale
Changing the keyboard layout
Additional resources
MODULE 3
Configuring the date and time
Using the time DATECTL command
Using the date command
Using the hwclock command
MODULE 4
Managing users and groups
Introduction to users and groups
Using command-line tools
MODULE 5
Access control lists
Mounting file systems
NFS
Setting access ACLS
Setting default ACLs
Retrieving ACLS
Archiving file systems with ACLS
Compatibility with older systems
ACL references
MODULE 6
Gaining privileges
Configuring administrative access using the SU utility
Configuring administrative access using the SUDO utility
MODULE 7
Registering the system and managing subscriptions
Registering the system and attaching subscriptions
Managing software repositories
Removing subscriptions
MODULE 8
Accessing support using the red hat support tool
Installing the red hat support tool
Registering the red hat support tool using the command line
Using the red hat support tool in interactive shell mode
Configuring the red hat support tool
Opening and updating support cases using interactive mode
Viewing support cases on the command line
MODULE 9
Yum
Checking for and updating packages
Working with packages
Working with package groups
Working with transaction history
Configuring yum and yum repositories
Yum plug-ins
Automatically refreshing package database and downloading updates with yum-cron
MODULE 10
Managing server with system
Introduction to systems
Managing system services
Working with systems targets
Shutting down, suspending, and hibernating the system
Controlling system on a remote machine
Creating and modifying system unit files
Additional considerations while managing services
MODULE 11
Configuring a system for accessibility
Configuring the bratty service
Switch on always show universal access menu
Enabling the festival speech synthesis system
MODULE 12
Open SSH
The SSH protocol
Configuring Open SSH
Open SSH clients
More than a secure shell
MODULE 13
Tiger VNC
VNC server
Sharing an existing desktop
VNC viewer
MODULE 14
Web servers
The Apache HTTP server
MODULE 15
Mail servers
Email protocols
Email program classifications
Mail transport agents
Mail delivery agents
Mail user agents
Configuring mail server with ant spam and antivirus
MODULE 16
Files and print servers
Samba
Ftp
Print settings
MODULE 17
Database servers
Maria dB
MODULE 18
Configuring NTP Using the chrony Suite
Introduction to the chrony suite
Understanding chronic and its configuration
Using chrony
Setting up chrony for different environments
Using chronic
Chrony with hw time stamping
MODULE 19
Configuring NTP Using NTPD
Introduction to NTP
NTP strata
Understanding NTP
Understanding the drift file
Utc, timezones, and DST
Authentication options for NTP
Managing the time on virtual machines
Understanding leap seconds
Understanding the NTPD configuration file
Understanding the NTPD sysconfig file
Disabling chronic
Checking if the NTP daemon is installed
Installing the NTP daemon (NTPD)
Checking the status of NTP
Configure the firewall to allow incoming NTP packets
Configure NTP date servers
Configure NTP
Configuring the hardware clock update
Configuring clock sources
MODULE 20
Configuring PTP using ptp4l
Introduction to PTP
Using PTP
Using PTP with multiple interfaces
Specifying a configuration file
Using the PTP management client
Synchronizing the clocks
Verifying time synchronization
Serving PTP Time with NTP
Serving NTP time with PTP
Synchronize to PTP or NTP time using time master
Improving accuracy
MODULE 21
System monitoring tools
Viewing system processes
Viewing memory usage
Viewing block devices and file systems
Viewing hardware information
Checking for hardware errors
Monitoring performance with net-SNMP
MODULE 22
Open NLMI
About open NLMI
Installing open NLMI
Configuring SSL certificates for open Pegasus
Using lmishell
Using open NLMI scripts
MODULE 23
Viewing and managing log files
Locating log files
The basic configuration of rsyslog
Using the new configuration format
Working with queues in rsyslog
Configuring Syslog on a logging server
Using rsyslog modules
Interaction of rsyslog and journal
Structured logging with Syslog
Debugging rsyslog
Using the journal
Managing log files in a graphical environment
MODULE 24
Automating system tasks
Scheduling a recurring job using cron
Scheduling a recurring asynchronous job using anacron
Scheduling a job to run at a specific time using at
Scheduling a job to run on system load drop using batch
Scheduling a job to run on the next boot using a systemd unit file
MODULE 25
Automatic bug reporting tools
Introduction to ABRT
Installing ABRT and starting its services
Configuring ABRT
Detecting software problems
Handling detected problems
MODULE 26
Working with grub2
Introduction to grub 2
Configuring grub 2
Making temporary changes to a grub 2 menu
Making persistent changes to a grub 2 menu using the grubby tool
Customizing the grub 2 configuration file
Protecting grub 2 with a password
Reinstalling grub 2
Upgrading from grub-legacy to grub 2
Grub 2 over a serial console
Terminal menu editing during boot
Unified extensible firmware interface (UEFI) secure boot
MODULE 27
Relax and recover
Basic rear usage
Integrating rear with backup software
MODULE 28
Choosing a suitable red hat product
MODULE 29
Red hat customer portal labs relevant to system administration
Iscsi Helper
NTP Configuration
Samba Configuration Helper
VNC Configurator
Bridge Configuration
Network Bonding Helper
LVM RAID Calculator
NFS Helper
Load Balancer Configuration Tool
Yum Repository Configuration Helper
File System Layout Calculator
RHEL Backup and Restore Assistant
DNS Helper
AD Integration Helper (Samba FS - winbind)
Red Hat Enterprise Linux Upgrade Helper
Registration Assistant
Rescue Mode Assistant
Kernel Oops Analyzer
Kdump Helper
SCSI decoder
Red Hat Memory Analyzer
Multipath Helper
Multipath Configuration Visualizer
Red Hat I/O Usage Visualizer
Storage / LVM configuration viewer

Download Red Hat Syllabus
Course Highlights

Since 2001, Making IT Experts by Experts
Duration: 40 Hours

(Vary as per your skill)

Course Fees
Individual Live Classes (1:1)
Training on Your Time, Any Where
Access to Recorded Videos
Practical Internship on Projects
100% Placement Support by our jobsNEAR.in
Training/Internship Certificate

Featured Courses
Related Courses
Red Hat Jobs in Tauranga
Enjoy the demand
Find jobs related to Red Hat in search engines (Google, Bing, Yahoo) and recruitment websites (monsterindia, placementindia, naukri, jobsNEAR.in, indeed.co.in, shine.com etc.) based in Tauranga, chennai and europe countries. You can find many jobs for freshers related to the job positions in Tauranga.
System engineer
Software engineer
Associate software engineer
Red Hat Consulting
Linux/Unix Infrastructure Support Specialist
Linux Administrator
Red Hat Linux Lead Administrator
technical Project Manager
Head of QA
Linux Operating System Cloud Operations Administrator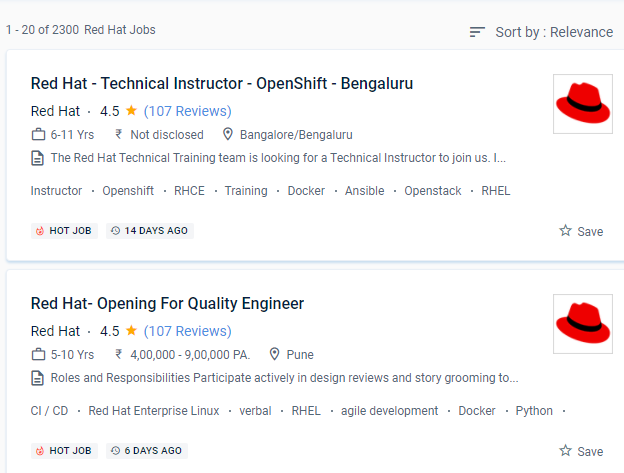 Red Hat Internship/Course Details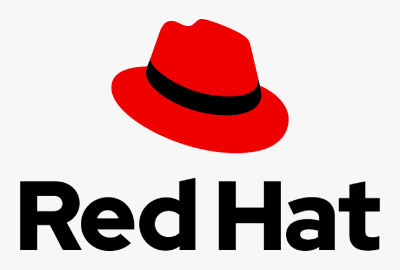 Secure design, rigorous product testing, open APIs, quick cyber security response, legal protection, scalability, cutting-edge philosophy, reasonable cost, 24/7 support, long-term support services, and flexible subscription options are all reasons why the company chose Red Hat. The Red Hat Developer Toolset is a collection of compilers and tools for C and C++ programming languages. Red Hat requires a more user-friendly graphical user interface. Because there is such a high need for red hat-trained personnel, they go hand in hand. is a United States-based software company that offers open-source software to enterprises. It's simple to schedule maintenance work, and it's also simple to repair, and it's getting stronger every day. Red Hat Software Collections is a collection of Web application development tools, languages, and databases. RedHat is a leading provider of open source enterprise software, including Linux, Cloud, and container expertise. We'll teach technical and non-technical roles in software engineering, quality engineering, project management, IT, human resources, and marketing that offer a lot of freedom. The whole spectrum of office red hat courses for IT professionals and developers will be delivered by Red Hat training on Tauranga.
Success Stories
The enviable salary packages and track record of our previous students are the proof of our excellence. Please go through our students' reviews about our training methods and faculty and compare it to the recorded video classes that most of the other institutes offer. See for yourself how TechnoMaster is truly unique.
The classes are very good. The staff is well Experienced kind and friendly. I joined here with no knowledge of SEO, and now I have a better knowledge of digital marketing.
I had a best knowledge in Python Machine Learning and best internship with them, these guys are providing best classes with a minimum time.
I am very happy that I have chosen Nestsoft Technologies for my PHP training. It is a good experience to feel like being in an IT company while getting training. Thanks to Nestsoft Technologies and all its faculties for all the efforts.
Studying with Nestsoft Technology is valuable and increases my knowledge in digital marketing and SEO. Nestsoft Technology offers its students a blend of theory and practical experience. The quality of training is exceptional.
The experience of Nestsoft Technologies as an SEO / Digital Marketing intern was excellent. The faculty was a great help to us. They were highly qualified and specialized in subjects. Thank you for your help !!!!
I am very happy that I have chosen Nestsoft Technologies for my PHP training. It is a good experience to feel like being in an IT company while getting training. Thanks to Nestsoft Technologies and all its faculties for all the efforts.
I am very happy that I have chosen Nestsoft Technologies for my digital marketing training. The training is very good exposure for freshers to become skilled. The trainers are also well-experienced working professionals of Nestsoft Technologies, which is the highlight of the training. Thank you all for your help..!!!!
Most institutes offer only a custom based theory training .But nest soft offered different..soon I joined with them including training and internship .after 3 months training they given me lot of practical projects through internship .I recommend everyone Nestsoft who think about the serious practical training in Digital marketing and SEO
Myself Riya Sara Rejy. i would like to create a career in Facebook coaching, so I joined coaching at this institute. I learn many techniques from this institute. many thanks most Sreena miss for your effort.
Very good teaching and best experience ever had. Friendly mam! Learned python machine learning.
I did my internship at Nestsoft Technologies it had been extraordinary. I learned PHP, digital marketing and web designing. Thanks Nestsoft
Well python class, machine language etc
Hi, this is Abdul Rashad, I did PHP course at Nestsoft Technologies. I learned heaps from my trainer also I impressed with their teaching. They take categories with their time period comes. thank you so much.
Nestsoft technologies helped me shape my career in digital marketing, and thanks to the highly qualified and friendly trainers, I must say this is the best digital marketing internship you can get.
It was a great experience to be with Nestsoft Technology. Training has greatly helped me improve my knowledge. Thank you Nestsoft.
Best internships on python, machine learning, django
We have achieved a very level of knowledge from here about python and Machine Language within a short period of time.This was very helpful for our future .
Hii.My self Siddiq P.A, I have done Seo/Digital Marketing Training in Nestsoft Technologies. it absolutely was an awesome expertise for me. because my trainer gave full support for me and that they gave the explanation for all my doubts patiently. i would like to thank my trainer and also thanks Nestsoft Technologies.
Well python class, machine language etc
Hi this is Muhammad. the faculties at Nestsoft is incredibly co-operative, They were responding to doubts terribly very effective way. i am happy with the trainers and with their training. In future, i'll proudly suggest my friends. I thank trainers for providing me the best coaching in Asp.net.
Nestoft Technologies offered practical-based training on this SEO / Digital Marketing and Project Exposure. The training experience was very different and unique from any training organization. Thanks to Nestsoft Technology for all the support and concern.
Python ( ML&AI) The classes are good. The staff and teachers are very friendly. Overall was a good experience.
I am very relieved at the experience of learning at Nestsoft Technologies, which has helped me to bring my skills up and give me a better path, and I am very satisfied with the faculty that lead me to complete the course. Thanks to Nestoft
I had done seo digital marketing training on real websites from the expert of kerala. Best classes and friendly trainer.
Well experienced faculties. They explains very well. Very much recommend.
I just did ten day course here on python machine learning and it was a good experience for me. Communication quality was great.
There are many institutes that are trained in Seo , but Nestsoft Technology is different as they and provide a professional environment. This experience enabled me to work at an experience level, get a position as a Seo and successfully launch my career.
It was good learning experience, was able to explore and discover new aspects in woocomerce.
I am very happy that I have chosen Nestsoft Technologies for my SEO/digital marketing training. It is a good experience to feel like being in an IT company while getting training. Thanks to Nestsoft Technologies and all its faculties for all the efforts.
List of Training Institutes / Companies in Tauranga
Sue'sComputerTrainingCo | Location details: 112 Osprey Drive, Welcome Bay, Tauranga 3112, New Zealand | Classification: Educational institution, Educational institution | Visit Online: computertraining.co.nz | Contact Number (Helpline): +64 7-544 3172
DeepPTECoachingInAuckland,Hamilton,Christchurch,Wellington,Tauranga,NewZealand | Location details: 1/39 Arthur Street, Ellerslie, Auckland 1051, New Zealand | Classification: Coaching center, Coaching center | Visit Online: ptebest.com | Contact Number (Helpline): +64 21 198 0290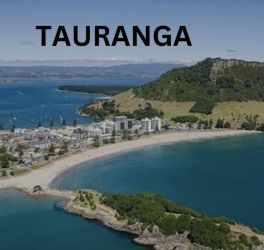 However, the completion of a jetty in 1988 brought Tauranga and The Mount closer together (they merged in 1989) and regenerated the economies of both parts of the wider city. Tauranga Girls' College, with over 1500 girls. It can also be described as subtropical. It offers daytime and nighttime events programs for people of all ages, and the festival itself turns the park into an illuminated wonderland every night. 79 sq mi) and includes the communities of Bethlehem, in the southwestern suburbs of the city; Greerton, on the southern outskirts of the city; Matua, west of downtown overlooking Tauranga Harbour; Maungatapu; Mount Maunganui, located north of the city center across the harbor from the Bay of Plenty; Otūmoetai; Papamoa, Tauranga's largest suburb, is located on the Bay of Plenty; Tauranga city; South Tauranga; and Welcome Bay. 3 million. Phase 1, scheduled to open in 2017, has 500 seats but with a capacity of 700, will cost $67. Tauranga is one of New Zealand's fastest growing cities, with a population growth of 11% between the 2006 census and the 2013 census, and 19% between the 2013 census. Bethlehem College, a state-affiliated Christian school that offers Kindergarten and Grades 1-13, with approximately 1,500 students. The New Plymouth district is well known as a hub for events, with major festivals (annual TSB Bank Light Festival, Taranaki Powerco Garden Spectacular, WOMAD and biennial Taranaki Arts Festival), sporting events sports (including international rugby, surfing, cricket and tennis matches and the annual ITU World Triathlon Championships) and concerts (by Sir Elton John, Jack Johnson, REM, John Farnham and Fleetwood Mac).